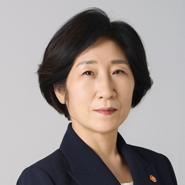 Welcoming Remarks
Wha-Jin Han
Minister
Ministry of Environment of Korea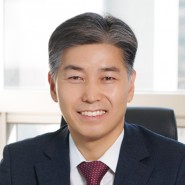 Opening Remarks
Heung-Won Seo
President
Greenhouse Gas Inventory and Research Center of Korea
Mr. Heung-Won Seo is the current president of Greenhouse Gas Inventory and Research Center of Korea(GIR) since January 2021. Prior to his current position, he was a Secretary General of National Council on Climate and Air Quality(2019-2020). Mr. Seo passed the 28th Technology Examination and has years of various experiences in the Ministry of Environment, Government of Republic of Korea since 1992. Especially from 2017 to 2018, He served as a director of Climate Change and International Cooperation Bureau at the Ministry of Environment, Government of Republic of Korea. He received a bachelor's degree in Atmospheric Sciences from Seoul National University, Republic of Korea and a doctor's degree in Center for Energy and Environmental Policy from University of Delaware, United States of America.
Speakers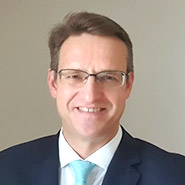 Alistair Ritchie
Director of Asia-Pacific Sustainability
Asia society Policy Institute
Alistair Ritchie leads and oversees activities on Asian carbon market development and net zero GHG emission goals. Alistair is an international expert in greenhouse gas emissions trading systems (ETSs), and a known leader in their development. He is currently leading a major project to contribute to resolving design challenges of China's national ETS and building regional connections across Asia to support ETS development. He is also leading a project to share international experience and best practice in developing strategies to achieve net zero GHG emission goals with climate and energy policy specialists from Korea. Previously, he was leader of the European Commission project to support the Korean government's implementation and upgrade of the K-ETS. He was also the technical lead for the European Commission project to support the development of China's national ETS. In Europe, Alistair played a key role in improving the EU ETS through managing and directing several projects to support Phase 3 and 4 policy design and implementation, and is closely following the latest developments of the EU ETS and the proposed EU Carbon Border Adjustment Mechanism (CBAM). Alistair holds a degree in Chemical Engineering from Nottingham University in UK and an MBA from the Open University.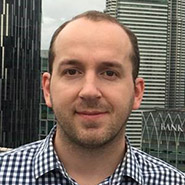 Jonathan Woodland
Head of Climate Diplomacy
British Embassy Seoul
Jonathan Woodland is Head of Climate Diplomacy at the British Embassy Seoul. Jonathan began his career with the UK Ministry of Justice in 2009 and has held roles in both the Ministry of Defence and the Foreign Commonwealth and Development Office.
He is a graduate of the University of York (BA History) and King's College London (MA History).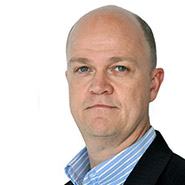 Mark Watson
Country Managing Partner
ERM Korea
Mark Watson has over 35 years' experience in the fields of ESG, sustainability and environmental management. He has worked across the power, oil & gas, financial, chemical, technology and manufacturing sectors and has a career history that spans government, industry, consultancy and contracting.
He is currently the Country Managing Partner with ERM Korea based in Seoul, South Korea.
Moderator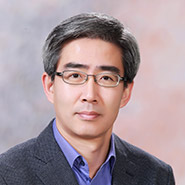 Jong-Ho Hong
Professor of Graduate School of Environmental Studies
Seoul National University
Jong-Ho Hong is a Professor of Economics and former Dean of the Graduate School of Environmental Studies at Seoul National University (SNU). His teaching and research are focused on environmental/energy economics and sustainable economy and policy. His involvement within the school extends to serving as the former Director of the Environmental Planning Institute and the Institute for Sustainable Development.
Before his career at SNU, he held research and academic positions at Korea Development Institute (KDI) and Hanyang University, after receiving his Ph.D. at Cornell University. He also has broad experiences working as a consultant for international organizations, such as the World Bank and Asian Development Bank. He has previously served as the President of the Asian Association of Environmental and Resource Economics (AAERE), Korea Environmental Economics Association and Korean Association of Public Finance. He is also devoted to activities related to civil society, serving as Co-President of the Korean Federation for Environmental Movement.
Currently, he serves as Chairman of the Energy Transition Forum of Korea and policy advisor to the Korea Chamber of Commerce and Industry.
Discussants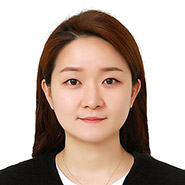 Ji-Young Park
Deputy Director of Climate Economy Division
Ministry of Environment of Korea
Working in the Climate Economy Division which deals with Korean ETS.
Being in charge of K-ETS regulations.
Having worked in the Ministry of Environment since 2014.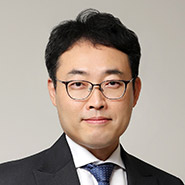 Dae-Woong Lim
Country Coordinator of Korea
United Nations Environment Program Finance Initiative
Dae-Woong Lim is an expert and business innovator in green finance, climate change and sustainability. He coordinates UNEP Finance Initiative as the Korea representative to promote ESG and sustainable finance in Korea. He launched ECO&PARTNERS in 2014 and BNZ PARTNERS in 2020. The companies provide knowledge-based service innet zero, green finance (TCFD and taxonomy), carbon credit investment, climate technology investment (as an accelerator), and blockchain-based decarbonized economy.He is working as a secretary of the Economics and Industry Division of the 2050 Carbon Neutrality Committee, the Financial Development Council and the Green Finance Promotion Groupof the Financial Services Commission, and an advisory member of the Deposit Insurance Advisory Committee of the Korea Deposit Insurance Corporation. He started his first career at Eco-Frontier from 1995. He had provided advisory services on sustainability policy, ESG strategy, ESG rating, renewables project developmentand carbon trading.He studied MSc. in Environmental Sustainability at the University of Edinburgh.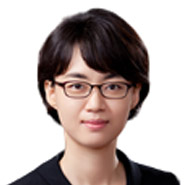 So-Young Lim
Research Fellow of Center for international Industry & Trade
Korea Institute for Industrial Economics & Trade
So-Young Lim has 15 years of experience in the conduct of policy research on development cooperation and sustainable development in environmental and climate change-related fields. She holds a doctoral degree in environmental economics from Seoul National University.
She was a key adviser for the Korean government with regards to the establishment of the Green Climate Fund (GCF), analyzing the design of the fund for the Ministry of Strategy and Finance. More recently, she has advised the government on environmental and climate issues in the context of trade.
Dr. Lim's major works include "Analyzing the effects of carbon border adjustments," a policy report for KIET and "Industrial trends and prospects in response to the Green Swan post-pandemic," a policy report for KIET. She is currently conducting research on strengthening ESG in the global supply chain.
Side Event
Moderator
Jigme
Transparency Manager
United Nations Framework Convention on Climate Change
Presenters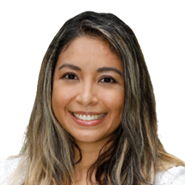 Yoisy Belen Castillo
Climate Change Analyst
Ministry of Environment of Panama
Yoisy Belén Castillo is a Climate Change Analyst for the Climate Change Directorate of the Ministry of the Environment of Panama. She has worked as AFOLU sector coordinator for the National Greenhouse Gases Inventory for the Second Biennial Update Report of the country. Mrs. Castillo is working on themes related to the Transparency Issues under the Paris Agreement. And has experience in policy-related instruments for climate action development and project formulation for mitigation measures. She is also working on the Ocean Agenda's progress to promote ocean-based mitigation measures and ocean-climate resilience. She is an Environmental Engineer with a Master's in Forest and Environmental Sciences from Seoul National University and a Master's in Occupational Safety and Hygiene.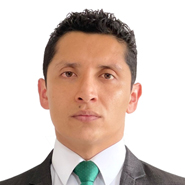 Cristian Grisales
Climate Change Main Executive
Development Bank of Latin America
Cristian Grisales is an Electrical Engineer from the National University of Colombia, with a Master's degree in Renewable Energies from the School of Industrial Organization of Madrid. 10 years of experience in validation and verification of GHG emissions inventories and emission reduction projects in programs such as CDM, Verra and Gold Standard among others. Cristian has participated in the formulation and implementation of the MRV system of GHG mitigation actions in Colombia and in the implementation of the National Emission Reductions Registry – RENARE.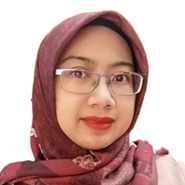 Lini Ariva
Environmental Scientist
Mycotech Lab
Lini Ariva is an Environmental Scientist whom enthusiast in broaden her knowledge related to Greenhouse gasses inventory. She was inspired to contribute on activities which can have beneficial impact to the environment. Lini received her M.Sc degree in Environmental Science from Wageningen University, The Netherland, and B.Sc degree in Environmental Engineering from Institut Teknologi Bandung, Indonesia. Now, Lini is working as EHS Executive at MYCL Lab, Indonesia, where she is developing the Environmental Management System in this biotechnology Start-up company which led to received BCorps certification on 2019. She was also a graduated trainee of the 11th UNFCCC-GIR-CASTT Training on 2021, which conducted online due to Covid-19 pandemic. And this year, she is invited again as a trainee for the 12th UNFCCC-GIR-CASTT programme on Greenhouse Gases directly from Seoul, South Korea.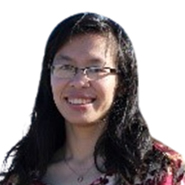 Nguyen Thi Minh Hue
GHG Inventory and Mitigation Team Leader
Ministry of Natural Resources and Environment of Vietnam
Ms. Hue Nguyen is a Climate Change technical expert. Her area of expertise includes Greenhouse Gas Inventory, Climate Change Adaptation and Mitigation as well as green finance policy. She is working at Centre of Responding to Climate Change, Department of Climate Change, MONRE, Vietnam. With her extensive knowledge of Environment field, Ms. Hue Nguyen has delivered substantial contributions in researching, policy advising, national consulting and project management with a significant number of projects. She contributed to the development of BUR, NC and was one of the main authors of NIR. She is now in charge of developing emission scenarios and calculating emission reduction potential for some provinces in Vietnam in the project "Assess the current state of GHG emissions in Vietnam''. She also participated in assessing and proposing solutions for managing GHG emissions in some cities and provinces in Vietnam. Ms. Hue Nguyen demonstrated strong technical skills and knowledge on developing action plan of climate change. She was responsible for proposing solutions for adaptation and mitigation for the projects on updating a new action plan to Climate Change for provinces and ministries in Vietnam; proposing solutions for National Methane Emission Reduction Action Plan to 2030 to fulfill Vietnam's commitments at COP26.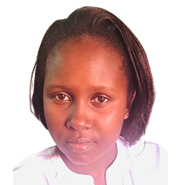 Anne Monyenye Omwoyo
Director
Country Government of KISII of Kenya
Anne Omwoyo Monyenye is a dedicated Climate Change and Environmental Management Scientist. She has 8+ years of established experience in management and coordination of environmental conservation and climate change mitigation programs. She is experienced in policy development as well as enforcement of compliance to environment and climate change policies. She is proficient in project management, environmental impact assessment and audit, climate risk assessment, locally-led climate action, community development, capacity building, monitoring and reporting. Anne holds a Master of Science in Climate Change, Bachelor of Environmental Science, certifications in environmental impact assessment, climate finance, project planning, leadership and management. She is currently pursuing a Doctor of Philosophy in Dryland Resource Management.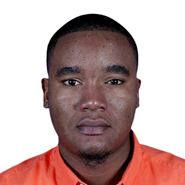 Sybastian Manners
Physical Planning Officer
Department of Physical Planning and Environment of Saint Kitts and Nevis
Mr. Sybastian Manners is currently employed as Physical Planning Officer at the Department of Physical Planning and Environment in the Ministry of Communication et al of the Nevis Island Administration and has been working as a National Expert on the Third National Communication in data collection for Saint Kitts and Nevis since 2018. Mr. Manners studied for a Bachelor of Science in Geography (Major) and Environmental and Natural Resource Management (Major) at the University of the West Indies Saint Augustine Campus, Trinidad and Tobago. Sybastian was selected as a trainee for the 2022 UNFCCC-CAST GIR Programme in Korea but as a result of the pandemic the mode of the program was changed to an online mode of delivery. Through this program Mr. Manners was able to achieve successful passes in AFOLU, ENERGY and Cross Cutting Issues Courses. Within the public agency Mr. Manners has his main responsibilities in Geographical Information Systems application and Development control, he also has some experience in land administration software installation and operation. The selection of national experts for the third national communication for Saint Kitts and Nevis was driven by the recommendations in the Vulnerability and Adaptation chapter of previous national communications to build national capacity in greenhouse house gas inventory reporting. It is his hope that his involvement in the 12th UNFCCC-CAST GIR Programme will equip him with the skills and networking potential necessary to inspire improvements in reporting accuracy and transparency in his national circumstance.